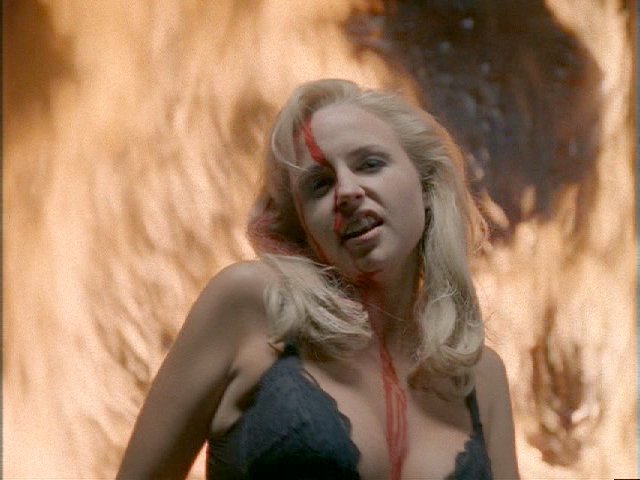 Hello music lovers, I've been sick and the synapses have not been firing. However, I'm all doped up right now, so it's all good for the moment. Upwards and onwards! So the Coachella lineup was announced last week and I've decided I'm going to skip it this year. There are some pretty good bands, but I've seen most of them before and the headliners; Jack Johnson, Portishead and Roger Waters, aren't compelling enough to warrant that kind of money, plus I've seen them all previously. Yes, I've seen Jack Johnson. Get over it. As I mentioned before, I would have gone for My Bloody Valentine alone, but that's not happening.

After something like a ten year hiatus, Portishead have a new album coming this spring. I'm kinda hoping that Portishead comes around here before or after their Coachella gig. I saw them once in 98. It was a scaled down version of the show you can see on the Roseland NYC Live DVD. For that gig, they had The NY Philharmonic Orchestra accompany them, pretty awesome. The show I saw had ten or so peeps (maybe less), but it was still really great. Actually, the version of

Sour Times

that appears on the CD was recorded during the show I attended. I guess that's the closest I'll ever get to being on an album.

The first time I heard Portishead, I wasn't into them at all.
Dummy
had just been released in 94 and
Sour Times
was ALL over the radio and music video shows; it was soooo overplayed and I was happy for it to go away. A couple years later, I was watching the then pilot episode of Millenium, which was the new show from Chris Carter (X-Files). There was a scene where Frank Black, the lead character, goes to question a stripper and

Roads

plays. Man, that song floored me! I think it took me a week or so to find out the artist and rushed out to buy the album. Remember, this was way before Google. I think all I knew was AOL back then. Sheesh.

Roads
is still my favorite song of theirs, it's utterly beautiful. That song even helped me get into a conversation with a girl who had seen that show as well, and we had a cool conversation after she mentioned she was looking for that song. We even ended up going out for a couple years. For me, that song is haunting in more ways than one.

Portishead > Roads