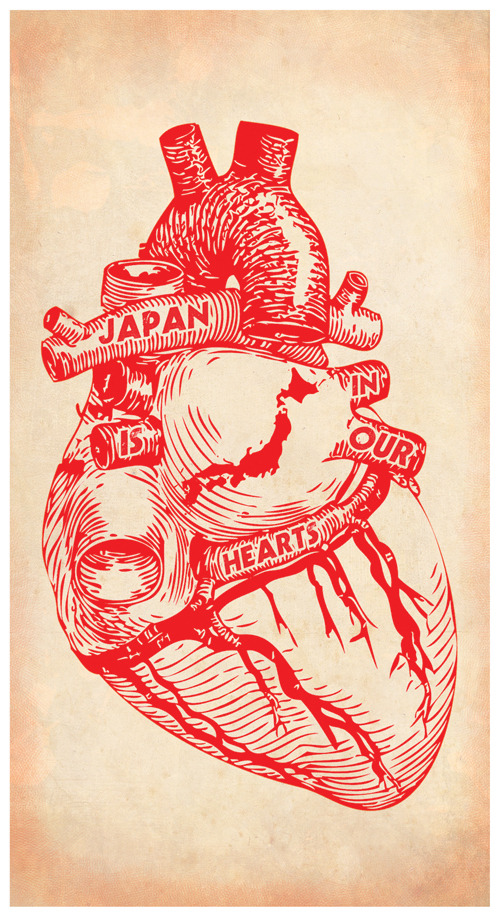 Get well soon, Japan.
The Bird and the Bee - Love Letter To Japan
Image above and text below are from
Pink Tentacle
:
In the meantime, if you would like to support the ongoing disaster relief efforts, please consider making a much-needed donation to the Red Cross Japan Earthquake and Tsunami Fund. (Small contributions are appreciated, and credit card payments are accepted.)

You can also help by purchasing any of the Japan Earthquake Relief prints by underground artists at the Poster Cause Project. 75% of profits from these prints will be donated to the Doctors Without Borders' earthquake and relief efforts in Japan.